Hi everyone, and welcome back to those who were following me on Tumblr (all 10 of you.*)
From now on, I'll post everything regarding my work in English here. There probably won't be many blog articles, because it always feels like it takes me ages to write in English, and I find new shameful typos everytime I proofread myself. BUT, since I'll soon have at least one book to talk about, I felt it deserved a brand new site.
So, stay tuned, and don't forget: typos are poetic license!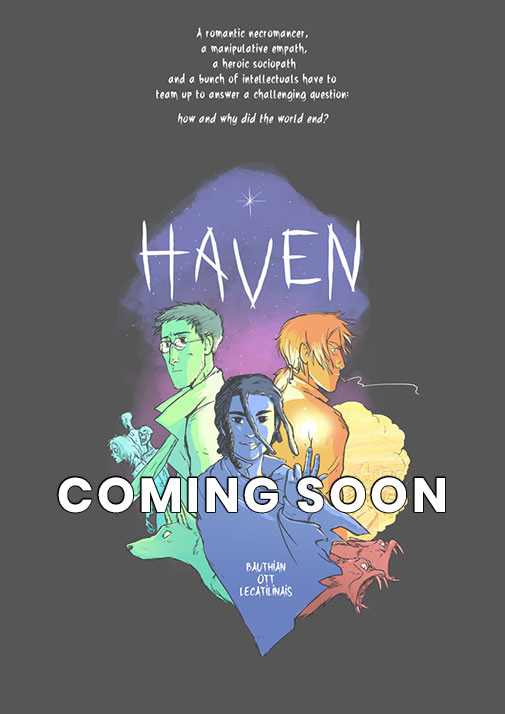 * : Well I've just checked and, apparently, you were 44. Wow! Down with false modesty: I'm a star!